At Carolina Brick, we carry a large variety of different mulches. Pine bark and shredded mulch in various colors are very popular for completing a landscape project.
Pine Bark Mulch
Double Hammered Hardwood Mulch
Mini & Large Pine Nuggets
Red/Black/Brown Dyed Mulch
Cedar
Cypress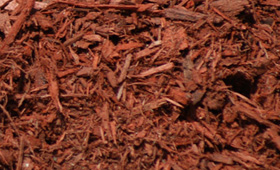 Our sand selection includes mortar sand, concrete sand and landscape sand.
Red Mortar Sand
Tater Sand
C-10 Concrete Sand
Regular White Mortar Sand
Gravel can be used for so many landscape projects. Our gravel includes gravel for driveways, recycled concrete, gravel for drainage areas and a base for pavers or pathways.
78M
67
57
5
ABC
Recycled Concrete
Rip Rap
Decorative Stone
Screenings
Our dirt and topsoil selection is one of the best in the southeast. Choose our premium screened topsoil for lawns and shrubs. We also carry fill dirt and red dirt for other landscape projects.
Fill Dirt
Red Dirt
Screened Red Dirt
Screened Topsoil
Mixed Topsoil
We offer mushroom compost to keep your garden fertilized all year round. We also offer a soil conditioner to improve the fertility of your garden.
Mushroom Compost
Soil Conditioner
Pineneedles
Wheatstraw
Plastic Pipe
Corrugated Metal Pipe
Fertilizer
Lime
Grass Seed